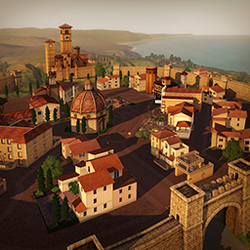 http://sims.wikia.com/wiki/Monte_Vista
Giovani Modena grew up in the gently rolling hills and rustic villas of Monte Vista with his pappa and his hopelessly romantic mamma.
Apparently, she'd left a trail of broken hearts during her life, from a small town of Sunset Valley, all the way to Monte Vista, where she met his pappa where they were filming her hit culinary show, Raquel's Treats.
He grew up believing in the magic of love based on his parent's fairy-tale romance.
And so when he met the love of his life, Davina O'Shea, in high school, he was prepared to love her forever.
The only thing he hadn't counted on was her falling for Willard GilsCarbo...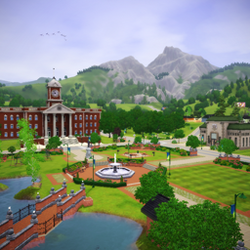 http://sims.wikia.com/wiki/Sunset_Valley
His mamma had understood when he said he needed a fresh start, and suggested moving to Sunset Valley to try to get over his broken heart.
And that's how he wound up staying with his half-brother, Rio Vasquez, and his family. And although he loves being a part of a huge extended family, he also longs for the closeness that Rio has with his wife and children.
When his mamma called him, telling him about casting for a Bachelor television show, he allowed himself to be talked into applying.
But will he find love on a reality show in Sunset Valley?